TABLE-TOP ARTICULATED CHAIN
Description:
The TableTop conveyor chains are designed to meet the requirements of a wide range of applications where it is necessary to move the product to be handled with the possibility of build-up and eventually perform lateral transfers without centring problems.
The flexibility of the system designed by the Dierre Group allows the use of all types of TableTop conveyor chains available on the market, made from plastic or steel, depending on the product's size, weight and speed of handling and can be applied to any industrial sector.
It is possible to add curvilinear sectors to straight modules, still driven by the same motor that guarantee perfect sliding even in difficult environments. There are two motor configurations: • Direct motor drive on the drive axle. • Motor drive transferred to the drive axle shaft.
All motors are adaptable to all types of geared motors on the market. This line of conveyors perfectly integrates with the entire range of systems offered by the Dierre Group
Code:
TABLE-TOP ARTICULATED CHAIN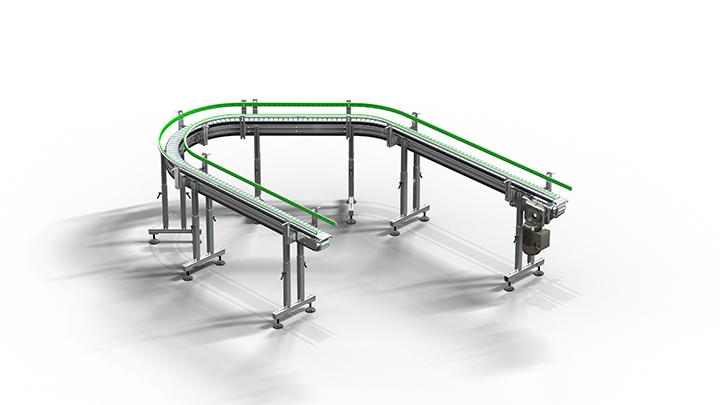 Gallery