ROLLER CONVEYOR BELTS Ø 95
Description:
Universally recognised as the most versatile medium-to-light belt conveyor. Considerable belt lengths and widths can be obtained.
There are three possible drive configurations:
Belt with direct drive on roller shaft
Belt with indirect drive on drive roller shaft
Belt with centrally mounted drive
Code:
ROLLER CONVEYOR BELTS Ø 95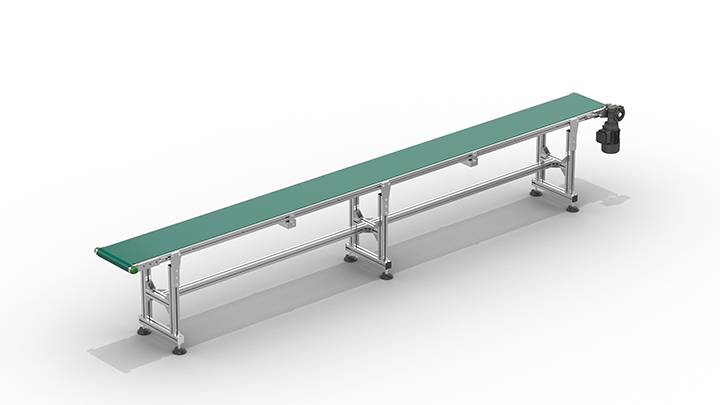 All drives can be adapted for all with all gear motor types present on the market today.
Standard Dierre or customised guides can be ordered for the belt. Belts can be customised with the following optional equipment:
Supporting feet Fastening shelves
Lower belt protections
Upper product protections
Various belt types and different materials
These medium-to-light duty conveyor belts also integrate perfectly with the entire Dierre system range.
They are all available in assembly kits or as accessories for your own assembly. A heavy-duty series for handling heavy loads is also available for this range of conveyors.
Gallery