SINGLE BEAM CONVEYOR
Description:
This type of conveyor is particularly suited for applications in small spaces and when well-defined objects must be handled and guided.
The main feature of this system is its compactness. Arrays of fixed (or mobile) elements may be combined with adjustments by means of worm screw or on with belt on guides.
Both the drive and the conveyor tensioning system are arranged on the supporting beam to make the system completely self-contained. No fewer than three conveying elements can be arranged on the same system:
plastic material slat chain
polyurethane toothed belt with or without porters
roller chain with or without buffer elements, simple or double
All elements are available in assembly kits or as accessories for your own installation.
These conveyors also integrate perfectly with the entire Dierre range.
Code:
SINGLE BEAM CONVEYOR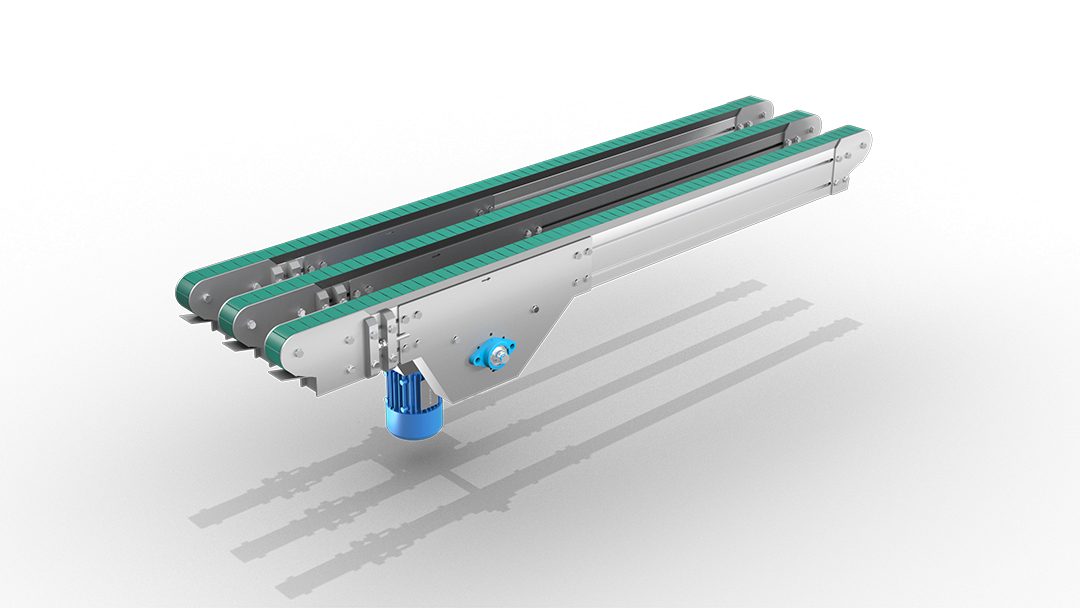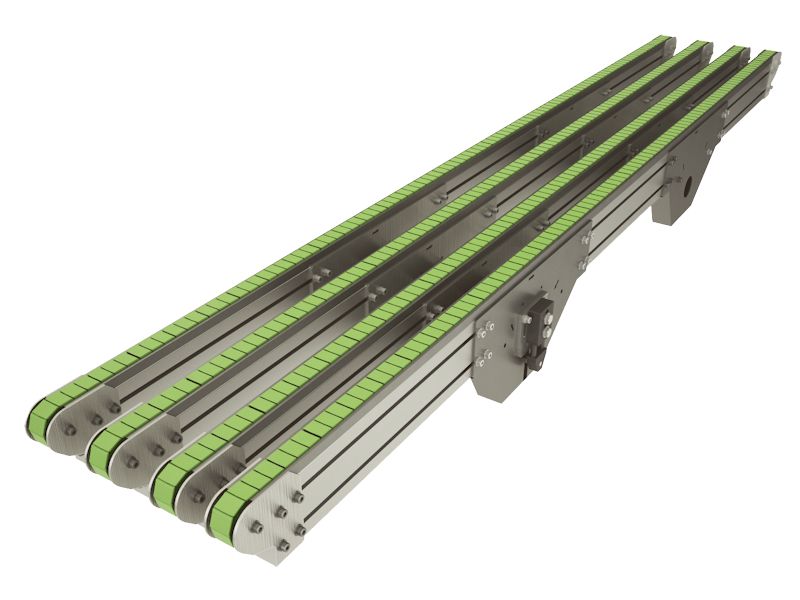 Gallery