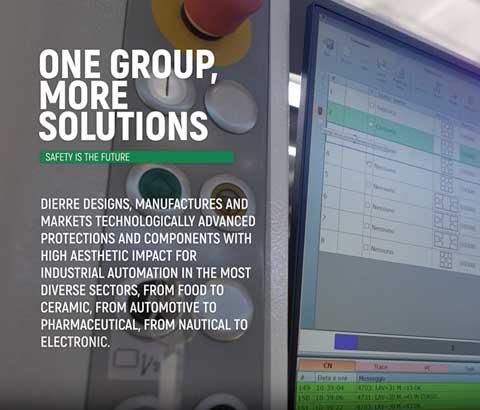 Dierre Group has collected the images of all its 12th production plants in Italy in a corporate video.

More than 41,000 m2 of production area for the vast range of products offered by the different divisions of the Group: aluminum profiles and related accessories, perimeter protections, frames and on-board machine cabins, conveyor belts, linear systems, soundproofing plants, anthropomorphic robots and machining of plastic materials.

New work centers machines installed for an efficient and quality production and new factories activated (Dierre Tools, Ferrara) and in progress (Dierre Logistics, Mantua) for a fast and precise service to satisfy the needs of all our Customers.