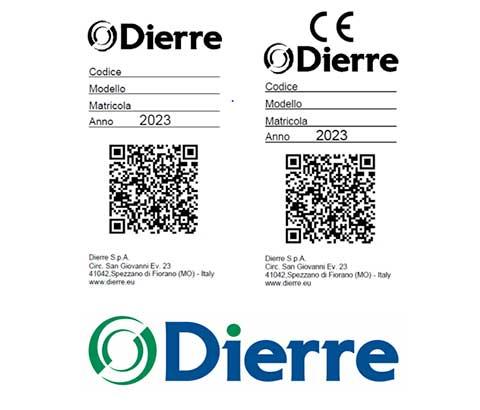 Dierre Spa further strengthens its commitment to the eco-sustainability of its products by introducing a new product traceability system.

To make the collection of documentary information of its perimeter protections more usable, starting from the end of January 2023, each perimeter protection produced at Dierre plants will be equipped with an indelible identification plate containing the QR-Code for downloading the PDF manual of use and placement, as well as the relevant CE certification. 
The identification coding of each perimeter protection associated with the serial code will allow us faster access to the product history as well as a significant reduction in the production of paper documentation.
We will soon be ready to extend this new traceability system also to other product families as well!
 
Dierre Group: Safety is the Future!