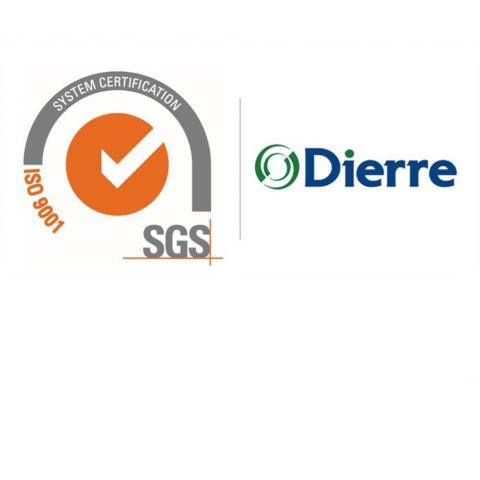 Dierre S.p.A., which includes the Motion, Macap, Arimetal and Robotics plants in addition to the Fiorano Headquarters, has obtained the UNI EN ISO 9001: 2015 Quality Certification, issued by the SGS certification body. ISO 9001 is the international standard that specifies the requirements for Quality Management Systems (QMS), published by the International Organization for Standardization ISO.
The Quality Management System is an organizational tool consisting of a set of policies, procedures and operating instructions that defines the set of rules that our organization implements in order to ensure a quality service for our customers.
Having this type of process certification represents for Dierre S.p.A. a further guarantee on the quality of the proposed service, whose primary objective is to offer its customers complete and effective satisfaction.