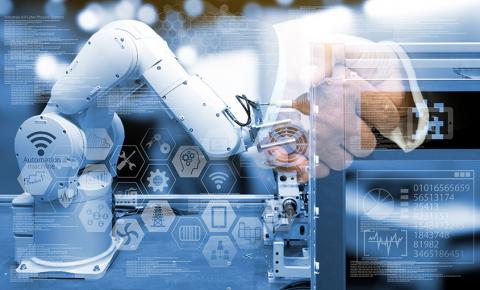 NEW ENERGIES IN CIRCULATION IN THE DIERRE GROUP
Dierre Robotics, a company belonging to the Dierre Group, announces the acquisition of the majority shareholding in Smart Application S.r.l., a Reggio Emilia-based company in the robotic applications sector. The merger by incorporation took place on April 16, 2019 with effect from May 1, 2019. Dierre Robotics, based in Corte Tegge, Reggio Emilia, a specialist in the design and production of industrial robots for critical and highly specialized applications, will use its proprietary know-how to offer all its customers customized robotized solutions that can be used in different types of industrial sectors as well as intelligent applications for automations with repetitive actions.
Smart Application will merge with Robotics offering innovative, sustainable and intelligent solutions, increasing Dierre Robotics' sales network. With this acquisition Dierre Robotics begins a growth process, with expansion strategies also on international markets, improving the already wide range of industrial robots on offer and, thanks to the merger, enriching the commercial and managerial skills to be closer to the needs of its own Customers with cutting-edge and tailored solutions.
Dierre Robotics, Chairman, Sergio Zambonini, states that the acquisition of Smart Application was an important and fundamental step that will allow Robotics to combine and strengthen both the productive capacities and the experiences in the technological field to be able to attack the market more with innovative solutions so as to be completely proactive and responsive to the Customer's needs. Supported by the Private Equity Fund Gradiente I, managed by Gradiente SGR, the Dierre Group continues to grow in all its operating divisions with a consolidated 2018 turnover of € 46.6 million compared to € 38.7 million in 2017. The forecasts for the end of 2019 stop at € 49.5 million.
Dierre Robotics was assisted during the operation by the office of notary Diener in Fiorano Modenese for the legal part, while for the fiscal part by Pincelli & Associati of Sassuolo in the person of Dr. Lorenzo Leone.