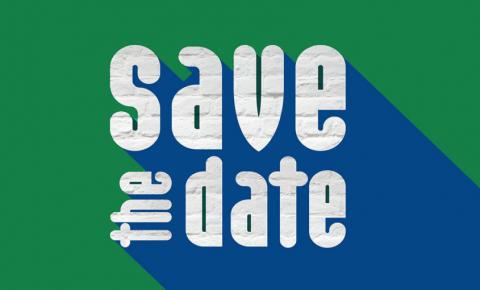 Double appointment for the DIERRE Group specializing in the production and marketing of integrated solutions for machine safety, automation and industrial robotics.
Our first commitment will be in Italy, and more precisely in Parma from 28 to 30 March 2019, where the 18th edition of MECSPE will be staged, the reference exhibition dedicated to the innovations of excellence for the manufacturing industry.
The 12 thematic halls, available to visitors, will offer a complete overview of materials, machines and innovative technologies for industry 4.0. which, having to keep up with the times in an increasingly computerized world, become ever more interconnected. Dierre Group will be at the exhibition in Hall 5 – Stand D47. An important opportunity to showcase all the Group's most innovative solutions.
A soundproof booth designed and built by Sintesi, a Dierre Group company, leader in the sector of industrial soundproofing, will be previewed there. Protagonists inside the booth will be CIAO! the collaborative robot and JUPITER the robot arm designed by Dierre Robotics; a leading facility among the Dierre Group's industries, which thanks to an experience of over twenty years in the design and production of industrial robots, for critical and highly specialized applications, is a highly qualified partner at the customer's side, able to suggest and create customized solutions. In addition to the two robots, a system with a carbon fibre telescopic axle designed and built by the Group's MOTION Division will also be operating inside the booth.
The range of Eco Line e Fast Line perimeter protection systems and an on-board machine protection dedicated to the world of food and packaging complete the stand offer. Immediately after Mecspe, Dierre Robotics will be present in Germany at the Hannover Fair, a worldwide showcase for Industrial technology, from 1 to 5 April 2019.
Dierre Robotics will be part of the Group of Italian companies organized by the CNA (National Confederation of Craftsmen) Association. The participation of the Dierre Group at trade shows for the year 2019 will continue with the presence at Motek Stuttgart from 7 to 10 October 2019, an international fair dedicated to the production, automation and automated assembly sectors.
The Dierre Group has always been involved in 4 Business Units:
STRUCTURAL ALUMINIUM PROFILES
SAFETY
MOTION
ROBOTICS
Cutting-edge products and proprietary technologies allow our Group to meet the needs of industry 4.0 and offer a quality service thanks to the improvement of the internal production processes, the skills and technological solutions offered, and to the effective support service that follows the customer before, during and after the sale.