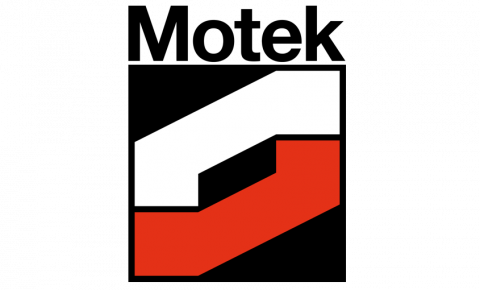 The countdown is in full swing! Dierre will be attending the 37th edition of the Motek Bondexpo trade fair from 8th to the 11th of October 2018 Hall 4 – stand no. 4233. Motek is the international event dedicated to the manufacturing, automation and automated assembly sectors.
The Group will present the latest technological solutions dedicated to the innovation of handling systems and robotics for manufacturing processes. The industrial division of Dierre Robotics, which is specialized in the design and development of production processes and customized solutions, will present a wide range of solutions from its Desktop and Delta Cartesian robots to the latest generation high-precision anthropomorphic robots. The safe, versatile and user-friendly collaborative robot 'Ciao!' that integrates seamlessly into all production lines that require intelligent robot support, will be on display at the stand.
The "Motion" division will present a wide range of precise and reliable motorizable linear guides. Various types are available with many possibilities for customization. These include linear guides with internal runner blocks, with ball screws, with internal rollers, with external runner blocks and rollers, and vertical and monorail guides. The latest version of a system that has a telescopic axis and a carbon fibre body that can be customized according to the requirements of the customer will be on display at the stand.
Gruppo Dierre is the leader in the field of perimeter safety guards, Eco-Line and Fast Line, for protecting workstations that provide many opportunities for customization and in safety guards installed on machines made with an extruded aluminium frame system, plastic/glass/mesh infill panels and a wide range of accessories that allow flexible and customizable configurations. The group is also able to offer complex soundproofing systems that are designed and manufactured by SINTESI that became part of the Group in 2017 and is the undisputed leader in the design and manufacture of industrial operator protection systems and workstations.
The centralised drive conveyor systems with three fixed belt widths 100mm/160mm/200mm, complete the range of products offered by Gruppo Dierre.